RiverWinds Gallery in Beacon , New York, invites you to join them this Saturday, September 17, 2016, 4 - 6pm, to meet artist Linda Puiatti to view her new selection of oil paintings on display through October 2.
Coastal Dreams features new works that are a visual exploration through the subtleties of light and shading of the North East Coast of the United States from Maine to North Carolina.
By eliminating non-essential information in exchange for atmosphere and mood, the viewer is invited to feel a personal connection with the subject. Many are calming and tranquil landscapes of the horizon, glowing with the essence of the color of light.
The collection includes seascapes and coastal landscapes in lush, sensual hues, a feast for the eyes and the soul.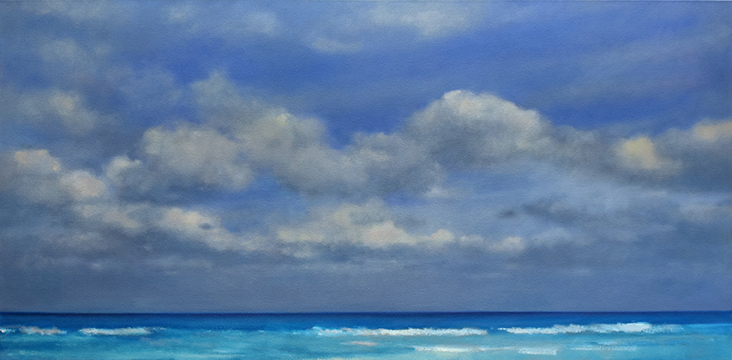 RiverWinds Gallery
172 Main Street
Beacon, NY 12508
Hours: Wed – Mon, 12 - 6pm
till 9 pm Beacon Second Saturday
845-838-2880
www.riverwindsgallery.com