Edward Hopper House Museum & Study Center is pleased to announce an exhibition of landscape prints by renowned graphic designer Milton Glaser
The opportunity to exhibit in Edward Hopper's home is one that Mr. Glaser has taken as both a great honor and an impetus to create his latest and most personal works to date.
The exhibition has drawn attention to a number of connections shared between the two artists and their artistic development, including the influence of time spent in Europe as young men, the resulting decision of each to turn toward a different artistic medium, and a mutual love for the Hudson Valley.
This show will feature numerous landscape explorations influenced by the late monotypes of Edgar Degas, which are also reminiscent of Hopper's early paintings. In each case, Glaser begins with a drawing – in black and white or color – made from both memory and observation. He then uses a range of digital processes to layer a variety of patterns on top of and below the image, effectively creating a virtual lithographic press. This procedure, which enables him to discern and control the slightest changes in color, has resulted in a series of new works by Glaser that offer an at-once-familiar but unique perspective on the natural beauty of the Hudson Valley.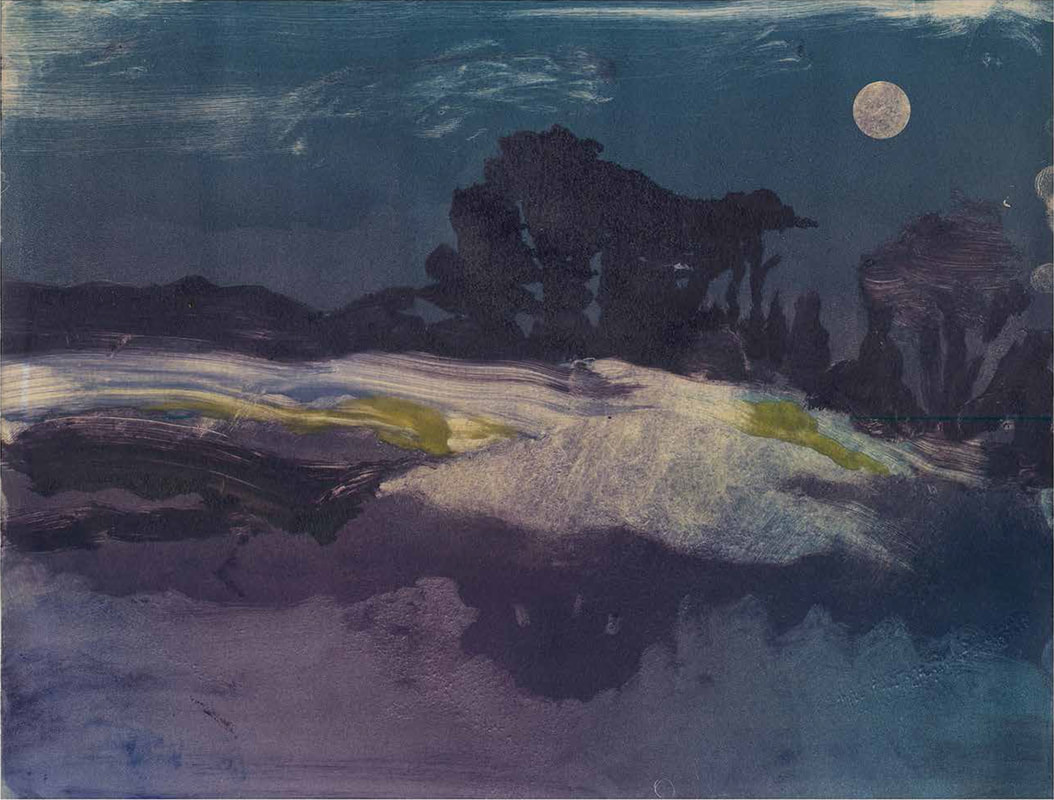 Milton Glaser is among the most celebrated graphic designers in the world today. His work has been featured in exhibitions and museums throughout the world, including one-man-shows at the Museum of Modern Art and the Georges Pompidou Center. He is the recipient of lifetime achievement awards from both the Cooper Hewitt National Design Museum and the Fulbright Association.
In 1974, he opened Milton Glaser, Inc., where he continues to produce a prolific amount of work, including the iconic I ❤ N Y symbol; perhaps the most replicated symbol of our time. He is also co-founder of New York Magazine and Push Pin Studios.

An exhibition poster and special edition post card books designed by Milton Glaser will be available for sale at Edward Hopper House.
As part of this exhibition, there will be an Interview with Milton Glaser by Ken Carbone on Saturday, October 13th, 2018 at 2pm.
Local residing design guru Ken Carbone will be interviewing Milton Glaser and will touch on Glaser's long and creative career that continues to transform corporations, organizations and everyday imagery, Carbone will provide the setting and context for the artist (Glaser) to share his approach to art. There is no fine art vs. commercial art to Glaser, it is all art, and it this devotion to the creative process that guides his powerful vision.
All images courtesy of artist.
Edward Hopper House Presents: Milton Glaser: Landscape Prints
September 7 - November 4, 2018
Opening Reception, Thursday, September 13, 6:30 - 8:30pm
Interview with Milton Glaser by Ken Carbone
Saturday, October 13th, 2018 at 2pm
Edward Hopper House Art Center
82 North Broadway
Nyack, NY
845-358-0774
www.edwardhopperhouse.org