Hudson Valley Farm & Flea (HVFF) invites you to celebrate and enjoy products made, grown and crafted locally in the Hudson Valley. The 2016 Farm & Flea will take place at the Motorcyclepedia Museum, an 85,000 square foot not-for-profit museum, that houses a collection of over 500 vintage motorcycles, and much more.
Vendors and shoppers alike will thrill to this incredible motorcycle collection. Enjoy strolling among the many fascinating booths and eye-catching bikes on Small Business Saturday, following Thanksgiving, at this one-of-a-kind event.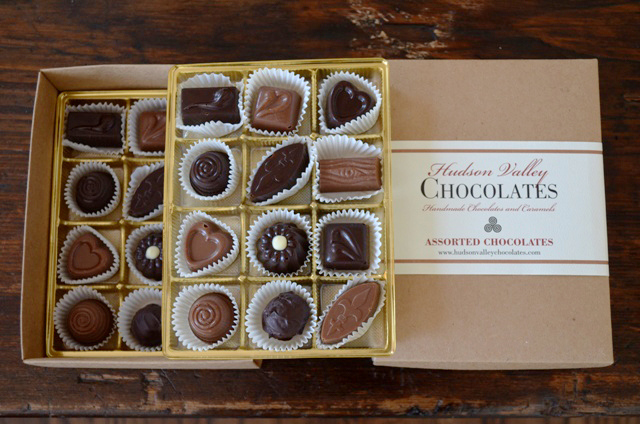 The purpose of HVFF is to spread a greater awareness of local businesses, farms, innovators and talent who all share the common goal of American-made substance and sustainability—while at the same time, encouraging a greater understanding in the community of matters both green and commercial.
The founder of this event, Laurie Perrone of Cornwall, feels very strongly about reaching out to the many local makers who are working hand in hand with local and regional farmers, designers, and manufacturers to bring American-made products to a larger audience: "There are lots of local craft fairs and events, but I have yet to find an event that so fully supports my Farm2Fashion mission. My objective was to bring together, on a larger scale, the local talent who are also making their goods right here in America."
Collecting all of these local businesses under one roof will foster an environment where customers can be immersed in a total Hudson Valley lifestyle experience on Small Business Saturday, November 26th at the Motorcyclepedia Museum in Newburgh, New York.
Explore the best of Hudson Valley's farmers, artists and innovators
Celebrate Small Business Saturday!
Bring "Made in America" home to support our local economy
Celebrate a day of family activities, like Story Time and films produced by kids by Spark Media
Enjoy singing and dance performances by young performers
Hudson Valley Farm and Flea
Saturday, November 26, 2016, 10am-5pm
at the Motorcyclepedia Museum
250 Lake St, Newburgh, NY 12550
845-569-9065
motorcyclepediamuseum.org